News

By admin - Posted on August 1st, 2017
Tagged:
When: Wed Aug 30, 2017 7-9PM
Where: St Aidan's Episcopal Church
17405 NE Glisan
Gresham OR
Get Map!
Share your concerns & suggestions
Meeting to discuss safety issues at Nadaka Nature Park. Public is invited.
Speakers to include Gresham Police Dept., CVIP (Citizen Volunteers in Police), NET (Neighborhood Enforcement Team), Gresham Mediation Specialist, Gresham Parks Dept. representative, Wilkes East Neighborhood Association representative, Friends of Nadaka, Nadaka Ambassadors, St. Aidan's Episcopal Church members.
This will be an opportunity to discuss safety issues at the Park and what the community can do to get involved and make things better.
Sponsored by Friends of Nadaka. Visit us online at friendsofnadaka.org or on Facebook.
By admin - Posted on June 1st, 2016
Tagged:
Get Involved, Make A Difference

When: Tue Jun 28, 2016 6:30PM-7:30PM
Where: Gresham City Hall
Conference Center
1333 NW Eastman Parkway
Gresham, OR
Get Map!
The Gresham Task Force on Homelessness will examine the scope of the growing homelessness problem in Gresham, identify potential solutions and help define how the City can play a role in addressing this complex societal issue.
The group will meet on the following dates:
June 14
June 28
July 12
July 26
Aug. 9
Aug. 23
Sept. 13
Sept. 27
For more information about this event contact Joe Walsh at 503-618-2372 or Joe.Walsh@GreshamOregon.gov.
By admin - Posted on November 1st, 2015
Tagged:
Reynolds School District 2015
Athletic Hall of Fame Inductees

When: Sat Nov 21, 2015 5:30PM
Where: Gresham National Armory
544 NE Division St
Gresham OR
Get Map!
The Reynolds School District is proud to announce the 2015 class of inductees to the Athletics Hall of Fame:
Clem "Spaz" Hancock (1960 – 1997)
Jim Miller (1968 – 1972)
Steve Raze (1986 – 1990)
Sue Tuggle (1981 – 1985)
The 1989-90 Reynolds Boys Soccer Team
(Inductee details below page break)
This year's banquet will be held on Saturday, November 21, 2015, at the Gresham National Guard Armory. The evening will begin with a no-host social and silent auction at 5:30pm, followed by a sit-down dinner. After dinner is served, the inductees will be introduced and recognized for their tremendous contributions to the Reynolds School District athletics program. This year's major banquet sponsors are Barclay Events and the Skyland Pub.
Tickets for this year's banquet are $30 per plate, with reserved tables of eight available for $240. Tickets may be purchased online at: www.reynolds.k12.or.us/rhs/reynolds-school-district-athletic-hall-fame-class-2015
For more info contact Shauna Stanfill at: rhs_athleticboosters@yahoo.com
By admin - Posted on September 1st, 2015
Tagged:
Apply Yourself

Deadline: Fri Sep 18, 2015 5PM
Position: Citizen Volunteer in Policing
City of Gresham
Citizens making a positive difference in our community
The Police Department is accepting applications for the Citizen Volunteers in Policing (CVIP) program until 5PM Sep 18, 2015.
Interested citizens can download a volunteer application or pick up an application at the Police Department. Completed applications should be submitted to the Police Department.
Gresham's Citizen Volunteers in Policing are the eyes and ears of the Police Department and create a visible presence in our parks, trails, residential areas and commerce centers. Volunteers do not carry weapons, confront suspects, or participate in altercations; they observe and report.
Volunteer criteria
Must be 21 years of age and older.
Must live or own a business within the city limits of Gresham.
Must pass a DMV and criminal background check.
By admin - Posted on September 1st, 2015
Tagged:
Not Again Until 2033!

When: Sun Sep 27, 2015 5PM-9PM
Where: The Eastern Night Sky
Above Your House
(Gather friends and have a party!)
Source: Space.com
This month's highly anticipated "supermoon eclipse" will be a magical treat for skywatchers!
On Sept. 27, skywatchers throughout North and South America, Europe, Africa, western Asia and the eastern Pacific Ocean region will witness a total eclipse that happens to occur when the moon looks abnormally large and bright in Earth's sky. It will be the first supermoon eclipse since 1982, and the last until 2033.
When the moon is farthest away, it's known as apogee, and when it's closest, it's known as perigee. On Sept. 27, we're going to have a perigee full moon — the closest full moon of the year.
The moon is about 31,000 miles (50,000 kilometers) closer to Earth at perigee than it is at apogee. As a result, perigee full moons, also known as supermoons, appear about 14 percent bigger and 30 percent brighter in the sky than do apogee full moons (which are also called minimoons)
Total lunar eclipses — which occur when the Earth, moon and sun align, and the moon passes completely into Earth's shadow — aren't terribly uncommon: On average, any given location on Earth can expect to see one of these events every 2.5 years or so.
But it is uncommon for a total lunar eclipse to coincide with a supermoon. There have been just five such events since 1900 (in 1910, 1928, 1946, 1964 and 1982), NASA officials have said.
Portland, Oregon Timeline
The eclipse will be total in Portland on Sun, Sep 27. Moonrise begins at 6:58 p.m., almost due east. Sunset will be at 6:59 p.m., so the sky will be getting dark as the moon begins its full eclipse at 7:11 p.m. The moon will be just 8 degrees above the horizon at the peak of the eclipse making this a spectacular event. The total eclipse will be at 7:47 p.m. near the midpoint of a five-hour show. That's also during a rise of the supermoon, but you'll need to wait until Mon, Sep 28 to see the year's brightest moonrise.
So pull-up a lawn chair and enjoy the sight! You won't see it again until 2033.
By admin - Posted on August 1st, 2015
Tagged:
When: Mon Aug 24, 2015 7:00PM-9PM
(New location!)
Where: Albertina Kerr
Louise Room
722 NE 162nd Av
Gresham, OR
Get Map!
Neighborhood Meeting, Everyone's Invited
Join Your Neighbors. Get involved. Make a difference!
Save the date
Be sure to save Monday, August 24th at 7PM for the Wilkes East Neighborhood 2015 Summer Meeting. The meeting will be held at Albertina Kerr - Louise Room, 722 NE 162nd Av, Gresham OR. Get map!
Guests & Topics
New apartment complex, 165th & NE Halsey; Metro Gang Enforcement neighborhood update, Rockwood update; Our Oregon, economic and social fairness; Neighborhood news and updates
Who should attend?
This meeting is open to all residents and businesses in the Wilkes East Neighborhood!
Be Part Of Your Community. Plan To Attend.
By admin - Posted on August 1st, 2015
All schools & childcare providers require
proof of immunizations!
Your neighborhood clinic, The Wallace Medical Concern hosts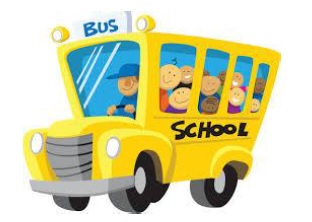 IMMUNIZATION
CLINIC
THURSDAY, AUGUST 27TH 3 - 6 pm
The Rockwood Building, 124 NE 181st
PLEASE BRING YOUR CHILD'S IMMUNIZATION RECORD or
note from your school for the immunizations only clinic.
Free w/Oregon Health Plan (familycare/care oregon) card
Fee: Immunizations are charged at $21.95 per immunization
NO CHILD WILL BE TURNED AWAY BASED ON PAYMENT
The Wallace Medical Concern also offers full care
for families and can provide exams and pediatric services.
Please let us know if your child needs a longer appointment!
Wallace Medical Concern
124 NE 181st Suite 103
Gresham, OR 97230
503.489.1760
By admin - Posted on May 1st, 2015
Tagged:
Free Fresh Produce!

When: Wed May 27, 2015 3PM-5:30PM
Where: Highland Elementary
295 NE 24th St
Gresham, OR
Get Map!
Under Cover, Rain or Shine!
Through a partnership with the Oregon Food Bank, the SUN Program at Highland Elementary School provides free fruits and vegetables to the community on the second and fourth Wednesday of the month. Everyone in the community is invited to shop at the market and receive free produce -- there are no income verification or identification requirements. Bring reusable shopping bags if you have them!
By admin - Posted on April 1st, 2015
Share Your Transit Ideas!

When: "Wed Apr 22, 2015 7PM-9PM
Where: Gresham City Hall
Conference Rooms 2A & 2B
1333 NW Eastman Pky
Gresham OR
Get Map!
The Powell-Division Transit and Development Project is planning for more reliable, frequent bus transit service that moves more people more quickly between important destinations in Portland and Gresham. It also is looking at opportunities for making even more vibrant, healthy neighborhoods along the route.
Gresham is working with partners including Metro, TriMet, City of Portland, Oregon Department of Transportation (ODOT), and Multnomah County to ensure that land-use and transit alternatives consider and meet the needs of Gresham and bring key investments to improve Gresham's quality of life.
Gresham also is studying station opportunity areas to identify community interests and develop strategies the City can use to encourage those desired changes. These strategies will be documented in the action plan.
By admin - Posted on April 1st, 2015
Tagged:
City Council Compensation

When: Wed Apr 29, 2015 7-8:30PM
Where: Gresham City Hall
Council Chambers
1333 N.W. Eastman Pky
Get Map!
Should Oregon's Third Largest City Compensate Its Council Members?
The Coalition of Gresham Neighborhood Associations will hold a moderated forum to help inform voters and to encourage voting on the ballot measures on compensation for Gresham's Mayor and City Councilors. Panelists will provide arguments for and against the measures and will answer questions from the audience.