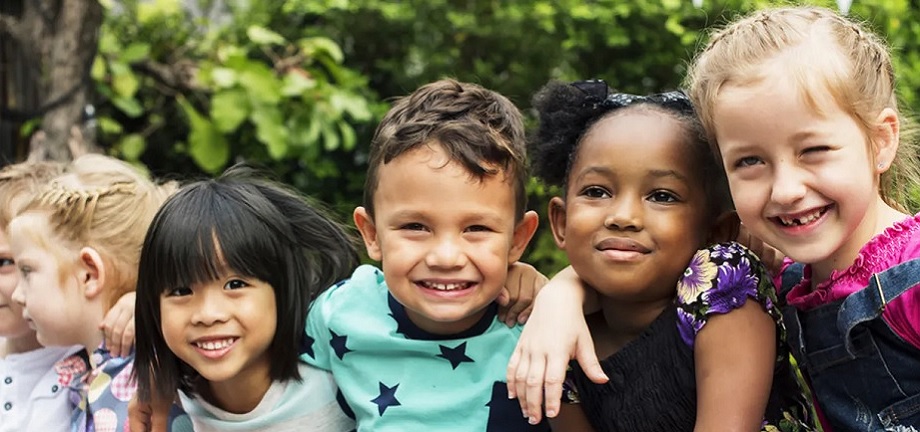 Sarah Jacobson, Board member
The recent deaths of Breonna Taylor, Ahmad Arbery and George Floyd, along with weeks of subsequent protests, have shined a national spotlight on racism in America. It has left a lot of us wondering "What is my role and responsibility in perpetuating or dismantling racism? How can I help? How can I reduce harm?"
If you are asking yourself these questions, you are not alone. Acknowledging racism exists is easy, but dismantling it is hard. Racism is more than individual prejudices but a society wide dynamic that occurs, often unintentionally, at a group level. There is no easy or quick fix here. It will take a lot of work to remove the systems of oppression that we have created over centuries and be able to heal and move forward as a country. This work begins at home.
Whether you are an activist with a robust plan to address racial equity or someone who is just coming to terms with the true extent of racism in our country, there is an opportunity to create a more inclusive neighborhood right here. Everyone deserves the right to feel safe in their home and their community, but the reality is, not everyone does. So, what can we do to change that? Below are three suggestions to start creating a more inclusive neighborhood.
Know Your Neighbor
If you have attended a local Race Talks, led by retired PPS teacher and administrator Donna Maxey, you already know one of the best ways to create inclusion in your neighborhood is to know your neighbors. Not just know their name but KNOW them. Maxey recommends starting with the three neighbors on either side of you and on both sides of the street. That is approximately 12 neighbors!
While I talk to my neighbors pretty regularly, the recent COVID-19 lockdown made me realize I had very few of their phone numbers. This was a wake-up call for me that I didn't know my neighbors as well as I would like. Of course, we are currently facing the added challenge of ongoing social distancing, but try to get out and connect with neighbors while maintaining healthy boundaries.
Avoid Assumptions
We are all influenced by our life experiences and our world at large. We have all received subtle, and sometimes not so subtle, messages about what skin color means in our society. Because this messaging is constantly being thrown at us through the media, it takes a lot of work to mitigate the effect and undo negative thought patterns. It is important to actively avoid assumptions about other people because they are based on preconceived notions of race, ethnicity, gender, sexual orientation, class, religion and other layers of identity rather than facts. If you see someone in the neighborhood you don't recognize, avoid making assumptions about who they are and why they are there. Remember that a stranger is only a stranger until you get to know them.
Connect Across Differences
We are naturally attracted to people with whom we share similarities. Similar age, family structure and outdoor hobbies can be a simple way to form a connection with a neighbor. These are all examples of surface level traits- things we can visually see about someone before we even get to know them. You have a boat, me too- let's be friends! It is normal to connect based on surface level commonalities, however, creating an inclusive neighborhood means also intentionally connecting across differences. There are so many factors that make each of us the unique person we are and that is a beautiful part of the diverse community we live in. The more we learn about someone else below the surface, things we wouldn't know just from appearances, the more we might find that we have in common. Don't let surface level differences deter you from connecting with your neighbor.
Connection, community and sense of belonging are all important aspects of human nature. When we are able push our comfort zones just a little to create that new connection, we all benefit. Building an inclusive community isn't about being a perfect neighbor, nobody is perfect. It is about accepting that nobody is perfect but everyone is worthy. As Dr. A. Katrise Perera, Gresham-Barlow Superintendent, recently said during Gresham's Conversation on Race and Reconciliation, until we can say Black lives matter, we can't say all lives matter. The more we can set aside our own unique story and understand our community at large, the better we can work towards equity and justice.