Volunteer! Nadaka Nature Park Community Work Party! Sat Jun 15, 2019 9AM-12PM
By admin - Posted on June 1st, 2019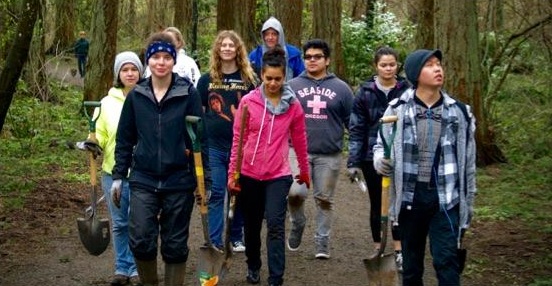 Now that spring has sprung, the invasive plants in Nadaka's forest are growing rapidly, making it difficult for our native plants to grow and obstructing the line of sight that discourages illicit activity from happening in the forest.

Get Your Green On!

When: Sat Jun 15, 2019 9AM-12PM
Where: Nadaka Nature Park & Garden
17615 NE Glisan
Get Map!
Friends of Nadaka would love your help tackling these pesky invasives and restoring a safe and healthy park at our Nadaka Community Work Party on Saturday, June 15th from 9am-12pm! Please consider joining us to help make this beloved park a more beautiful and safe place for community members to enjoy.
Tools, gloves, coffee, and snacks will be provided!
More Info
Contact Grace Graham, Interim Nadaka Park Coordinator, Friends of Nadaka Nature Park. Office: 503-956-8558. Mobile: 907-240-3620. General Hours: Tues-Fri, 9AM-5PM